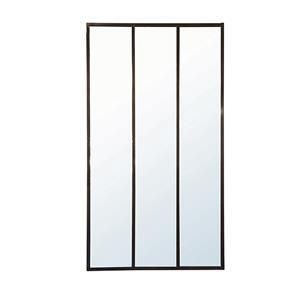 NORMANTON 3 PANEL IRON WALL MIRROR
HUS
$1,549.00
Stunning large mirror set in black iron panels, that can be hung either vertical or horizontal in either orientation.
Dimensions - 100cmLx3cmWx180cmH
Care - Iron that is painted in a silver nickel colour and finished with a matt lacquer. The finish gives it a natural metal look that works best with our interior style. Because of this finish, overtime oxidization spots may appear. These can easily be remedied by lightly rubbing the areas with a fine steel wool or cleaning pad and then rubbing with a clear furniture wax like Liberon or Olde World Wax. If hanging in high humidity areas, consider treating iron with anti-oxidising paint.
SKU: 13273FY